Most days I work in my office, but on the days when I'm feeling cold, a little under the weather, or just want a change, I shake it up and go to the one-and-a-half La-Z-boy recliner in the little upstairs sitting room.
My Chair
Topped with my furry blanket from Coscto and my lap desk, it makes the perfect place for me to bang out a few thousand words.
And baby, it's cold outside today, so this is where I'm working. I'm not in pajamas, but usually the chair and pajamas are a pair. And of course, I have my cup of steeped ginger root to warm me up.
Can you find my roller skates in the picture? They are there, just waiting for me to find the opportunity to use them.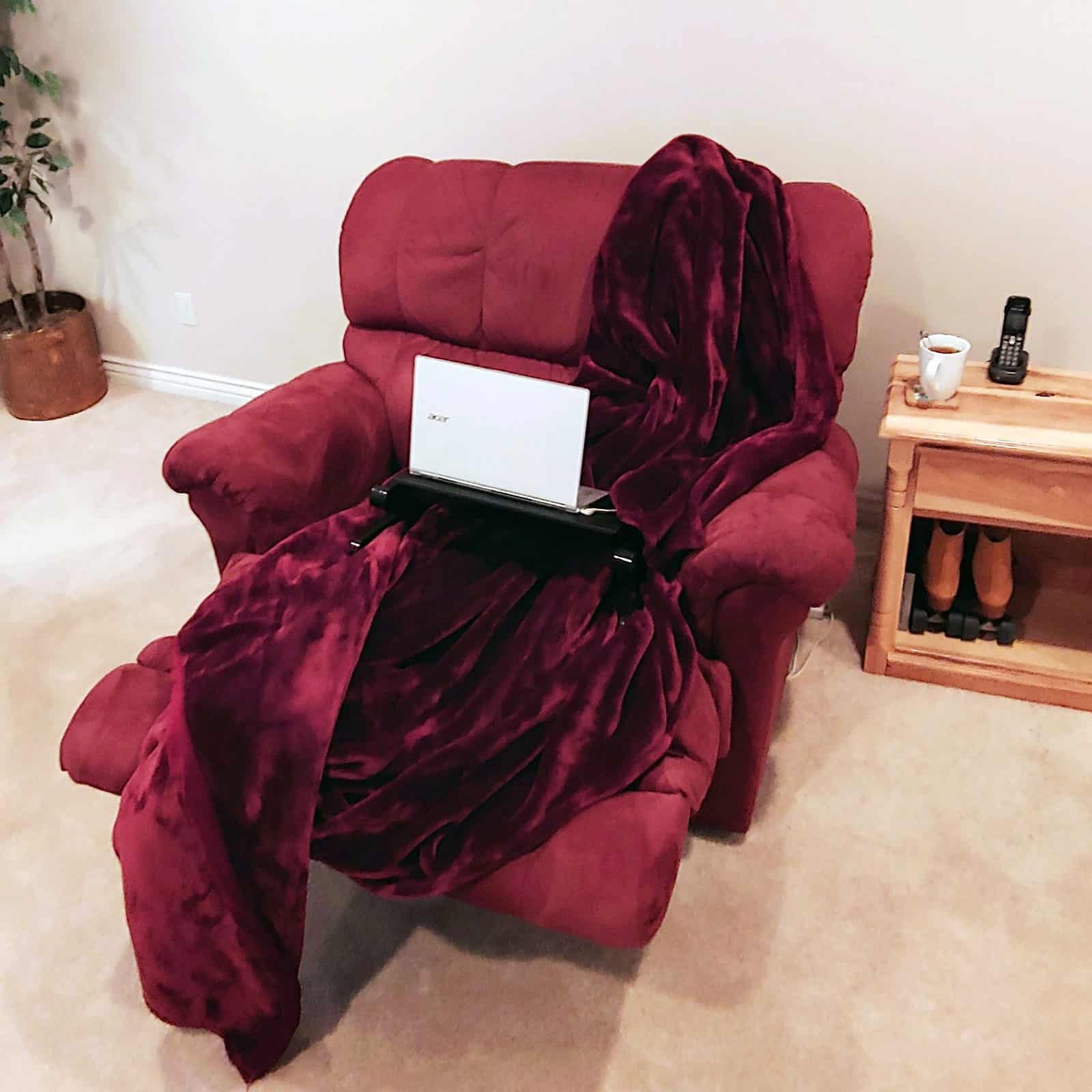 Ready to Work!
Here I am all snuggled and ready to work. No, that is not a Alexa, but an internet booster on the fireplace. And you can see my collection of Fisher-Price toys in the unlighted shelf. Our speaker system is a little jury-rigged at the moment, and probably will be forever.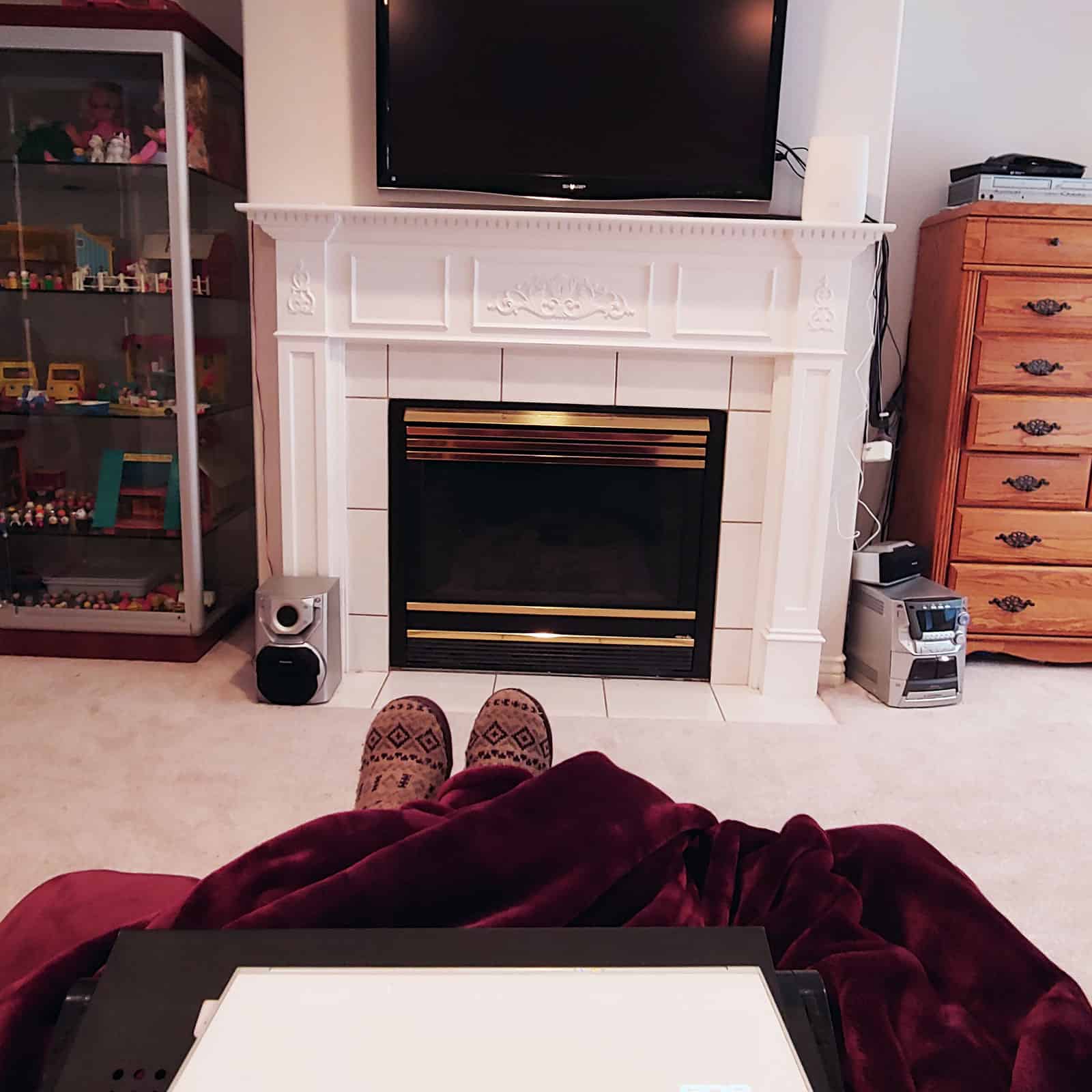 Award-winning Writing Chair
Once, eight years ago when I was pregnant with my last child, Lisbon, I (we) sat in that chair for nearly eight months! I wrote only one book, but it won an award. Unfortunately, the stuffing in the seat is slipping and at some point I'll need to have it fixed.
Happy reading!

Copyright 2020 Teyla Rachel Branton
Reuse notice: you are free to print My Favorite Place to Write for personal use or non-commercial use with friends, share this post link anywhere, quote a short excerpt with attribution and a link to this site, but you may not use this post in its entirety on your own page. Thank you for caring about copyright.