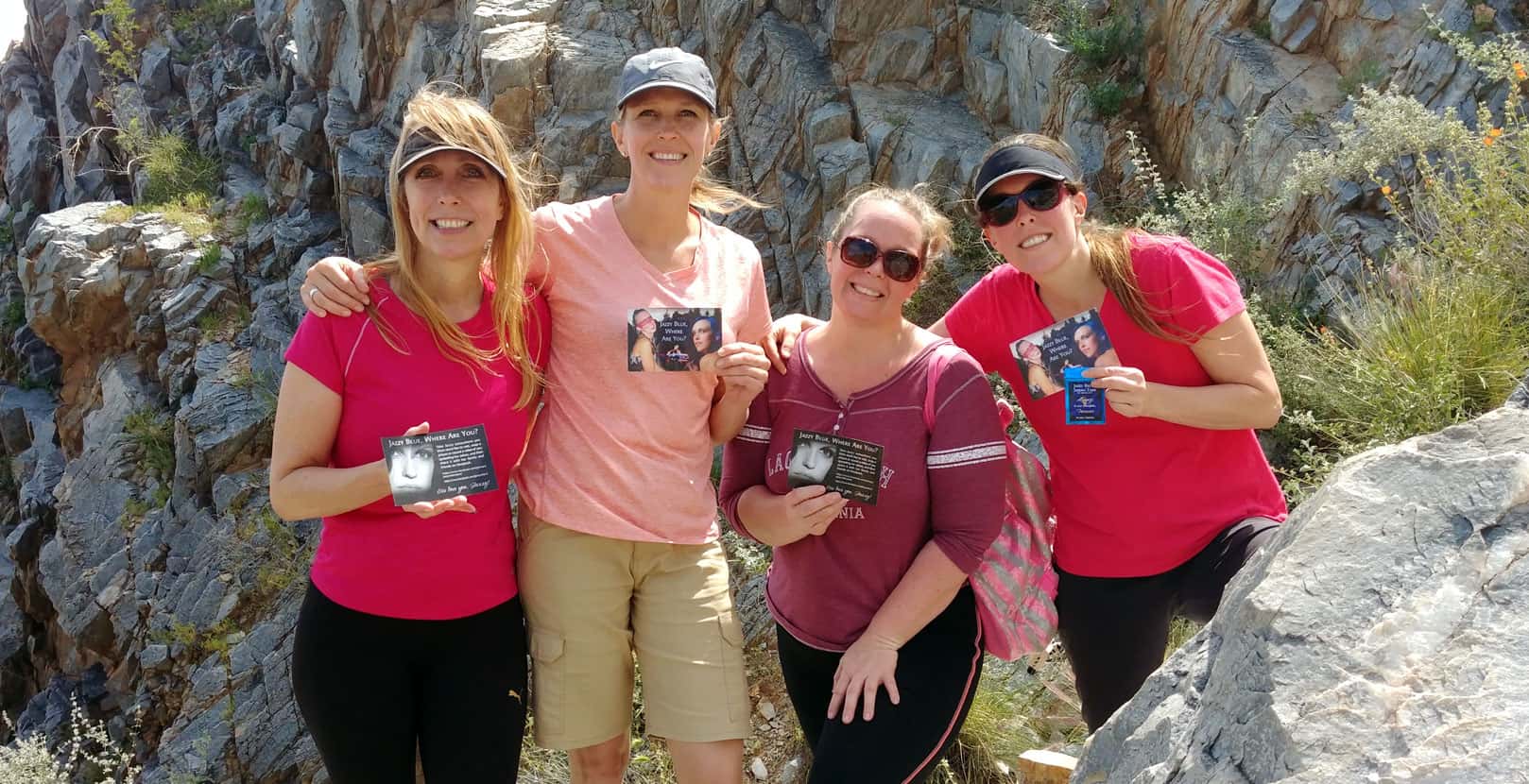 After my youngest sister Sarah Tarr (AKA Jazzy Blue Brite) died tragically and unexpectedly at age thirty-three in Jan 2019, I had a awful struggle dealing with the regrets surrounding her death from alcoholism. Two of my other four sisters and I had spent the last three weeks of Sarah's life caring for her in the hospital, urging her to fight. There were days we were sure she was going to overcome her liver and kidney failure, and other days when we utterly despaired. Even the doctors wavered, giving us between 0-40% chance of survival.
No chance for a transplant
She was denied a liver transplant, one that would save her life, because she was first required to complete six months free of any alcohol consumption, even if it was a partial liver donated by a family member. The doctors didn't even want to waste effort on dialysis because they didn't feel it would make a difference in the long term. Apparently too many alcoholics survive just to die months later after not seeking help. Never mind that we vowed to be different, that we'd rally around and help her. Our pleas fell on sympathetic but unbending ears. They recommended taking her home to die, but Sarah chose to fight. We all knew it would be months of daily care and a possible liver transplant six months down the road, but we were willing to do anything it took to help her recover, both from the organ failure and her addiction.
Sadly, after almost three weeks in the hospital, Sarah died. In the end it was sudden. The nurse allowed her to take off her oxygen, and one of our very faithful and exhausted sisters, who was on her way to sit with Sarah, was running late. We don't know if it was a blood clot, or if her lungs just couldn't hold out against the weight of the fluid the new doctor had refused to drain, but Sarah stopped breathing.
The nurse called a code blue, but they couldn't get her to breathe again. We were stunned, and yes, angry at the nurse for not calling us far earlier. Angry at the round-the-clock techs for not doing their job instead of looking at their phones. Angry at the doctor for not tapping the water from her stomach or hooking up a monitor to make sure she was getting enough air. We learned the very hard way that the best care for a family member is family 24/7 care. Period. But the worst was when the tests came back that morning showing improvement of her liver.
They wanted to call a medical examiner, but after my sister and I waited there for seven hours, during which we called our parents, our other sisters and a brother, and a mortuary to arrangements for cremation, we finally begged them to let the mortuary take her body. An autopsy wouldn't bring her back, and putting the nurse through an inquiry, well, it wouldn't be what Sarah or any of us wanted. The bottom line is that Sarah made her choices. She hid her addiction from all of us for years. She alone is responsible.
Regrets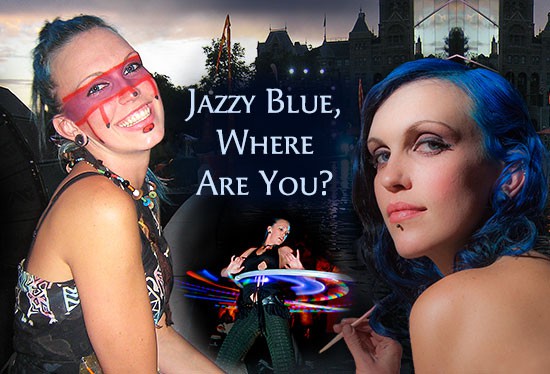 Yet for those of us left behind the regrets have eaten us alive. Even now, nearly four months after her passing, I still have days where I can barely breathe, and I lapse into angry or tearful disbelief. How could this have happened? I don't know. And I have no idea how we'll get through holidays without her, how we'll take pictures and not have her in them.
But there are many people like me all over the world, the walking wounded. We will never forget. We will never get over the loss. But we will somehow, impossibly, learn to accept and live with it. I'm not quite there yet, but some days I have been able to think of her without collapsing into sobs. That's a step in the right direction.
Our family, especially my four other sisters and our mother look for signs that Sarah's okay where she is, that she's spinning hoops in heaven as she did on earth. I believe life doesn't end with the passing of the mortal body and that one day I will see my sister again, but on tough days, the days when I wish I had slept at the hospital that night instead of going home, this assurance doesn't bring a lot of peace.
After Sarah's passing, a few of my sisters had experiences where they felt her close. I didn't—and I didn't seek one. My emotions ranged from bitter sorrow to blazing anger both for and at my little sister. How senseless to die this way, and how horrible to force your family to mourn so profoundly. Yet even while I didn't seek an extrasensory experience, I did trust my sisters' experiences. I was grateful for the peace they felt.
Mementos and memories
Sarah died on January 4, 2019, and on January 25th, in preparation for the Celebration of Life we had planned for the 27th, my two sisters who'd lived those last three weeks with me taking care of Sarah in the hospital went to my mother's house to clean out some of Sarah's collection of costumes. We kept some of the costumes and others put in a box for her wide circle of friends. In particular, I was looking for a thin black dress riding coat I'd seen her wearing in pictures. The coat was nowhere to be found, but when I mentioned it to my mother, she grabbed a ski jacket off a hook and told me to take it. I put in a box with a few other mementos.
All my sisters and I desperately clung to things that would help us to remember our baby sister and that might, perhaps, ease the pain. We bought urn necklaces to carry Sarah's ashes, we bought leather sister bracelets. I keep some of my special mementos on a top shelf in my office (see picture below). I also found a silver ring that I contemplated buying for my sisters. It was a steal of a deal on Amazon (twenty bucks at the time), and it was something I knew they'd love. Still a hundred bucks was a hundred bucks. I decided to think about it.
Gift from beyond the grave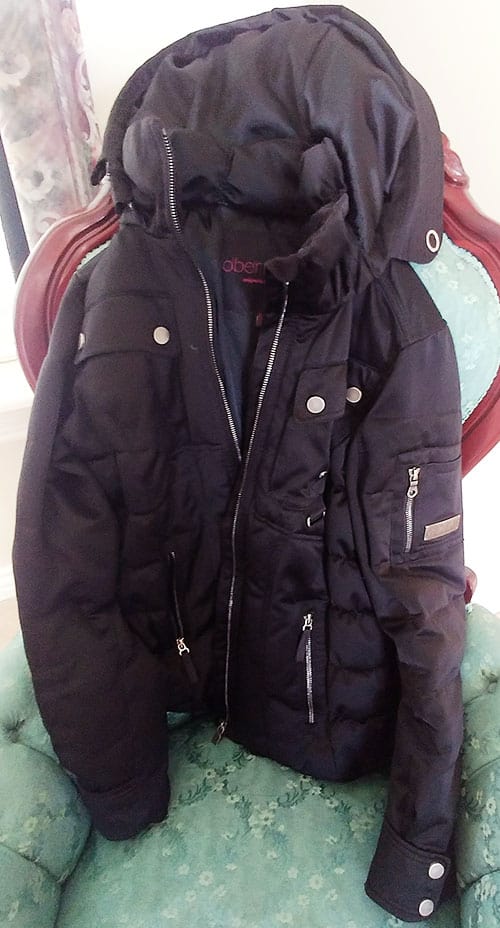 On February 4th, A week after the Celebration, I awoke feeling terribly sad. I couldn't stop crying, thinking of all the Thanksgivings and Christmases without Sarah. I decided that was the day to wash Sarah's coat. She'd owned a dog and there were hairs all over it, and it also smelled of death, the aroma of sickness her body had exuded in the months before her collapse, but I wanted to wear it, to feel my little sister close.
The coat has several zippers, so I patted it down and checked the big pockets before putting it in the washer. Then I cried some more. I washed it twice before hanging it up to dry. To my surprise I found a handful of quarters in the bottom of the washer. That was the first smile I'd had all day. Altogether it was $3.50. My sister was going to buy me a Dr. Pepper!
Then I started wondering what else might be in her pockets. Because the year before she'd been in a car when it was pulled over and a police search had revealed a tiny bit of medical-use marijuana in her coat pocket. That was illegal in our state at the time, and she'd had to go to court. I wasn't sure if it was this same coat, but marijuana was definitely not something I wanted to carry around, so I thoroughly checked all the pockets.
When I found a bill in her breast pocket, I thought it was probably a five or a ten. Emergency money, maybe. But what I unfolded was a hundred-dollar bill. It took only two heartbeats to realize that was the exact amount I needed to buy the five silver rings for me and my four sisters.
And I did. From Sarah. Not from me.
But that's not the whole story. Not yet.
The loose thread
Two days later when the coat was dry, I wore it to take my daughter to school. I noticed a hanging thread, and I clipped it when I probably should have threaded the material inside. But the jacket was so heavy and nice, and apparently a name brand: Obermeyer. A little research told me the jacket was an Obermeyer Ladies' Hadley Insulated Jacket and it retailed at $350. (At the time, it wasn't on sale, either.) Never in my life had I owned such an expensive jacket. I felt warm all day, but I kept worrying about that thread. I could tell that seam was going to have a problem in the future unless I fixed it.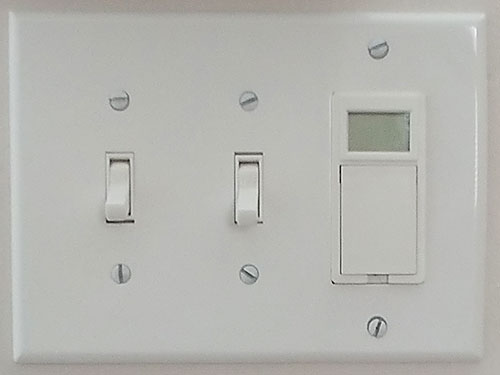 The next day I gathered my needle and thread and sat at my counter to secure the loose thread. Now, Sarah was an excellent seamstress, and I thought to myself that I'd better do her coat justice. I tried to turn on the three lights over my counter to get a better view of the coat, but I'd put a timing switch on it years ago, and it broke shortly afterward and has been broken for four or five years. I'd have to make do with the other lights that were normally enough for every day activities. It was still the brightest place in the house.
I started fixing the coat, very carefully, wanting to keep it nice and worrying that I didn't have enough light. I'd barely inserted the needle when the lights over the counter turned on. I was seven feet away from the switch and alone in the kitchen. What was going on?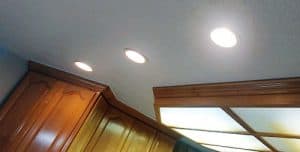 I fixed the coat, and it turned out perfect. Then I went to see what was going on with the light. It shut off easily, but when I tried to turn it on again. Nothing. I tried five more times. I waited a bit. Tried again. Still nothing. It was more than a little strange. I never thought spirits could interact with the physical world, but it felt as if Sarah wanted me to have enough light to fix her coat.
Missing one
I wore the coat whenever I needed to for the next two months. I kept my secret about the rings until March 31 when I was able to give them to my four sisters in Arizona when we went to visit during spring break. My sisters and I cried. Four of us also hiked together and spread Sarah's ashes. We yearned so much for Sarah to be with us. Even so, the truth is that being together is now something we never take for granted, and spending time together means more because we are missing one.
Missing one. My heart breaks to type those words.
So was it real? Did Sarah want me to buy the rings? Did she somehow influence the light connection? Or was it a wish brought on only by my grief? I believe it was real, and my sisters believe, but I can't say that I KNOW for sure.
And you know what? It doesn't matter. Because it helped us get through.
For the rest of my life, if I need to feel Sarah, I'm going to slip on her coat, and wear her ring, the sister bracelet, and my necklace urn . . . and remember.
I love you, Sarah. I miss you. And I'm sorry about what happened to you. I will always be sorry.

Copyright 2019 Teyla Rachel Branton
Reuse notice: you are free to print Sarah's Gift from Beyond the Grave for personal use or non-commercial use with friends, share this post link anywhere, quote a short excerpt with attribution and a link to this site, but you may not use this post in its entirety on your own page. Thank you for caring about copyright.