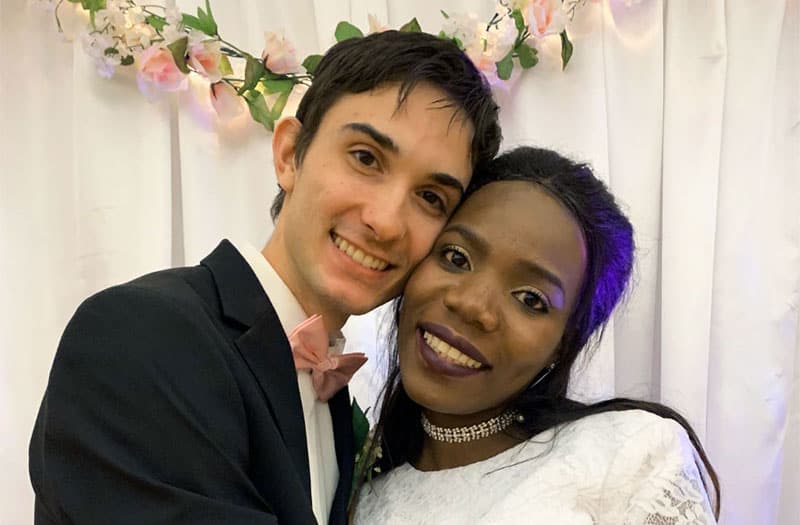 After more than eighteen months, my son Kaiden was able to marry Lily, the woman he fell in love with in Mozambique. Here are some pictures from their December 14th wedding and reception. If you missed how we put up the false ceiling in the church gym, you can see that here. The day was beautiful and went off with only a few minor hitches.
The dress
As at most weddings, the dress was super important. Lily looked wonderful in it.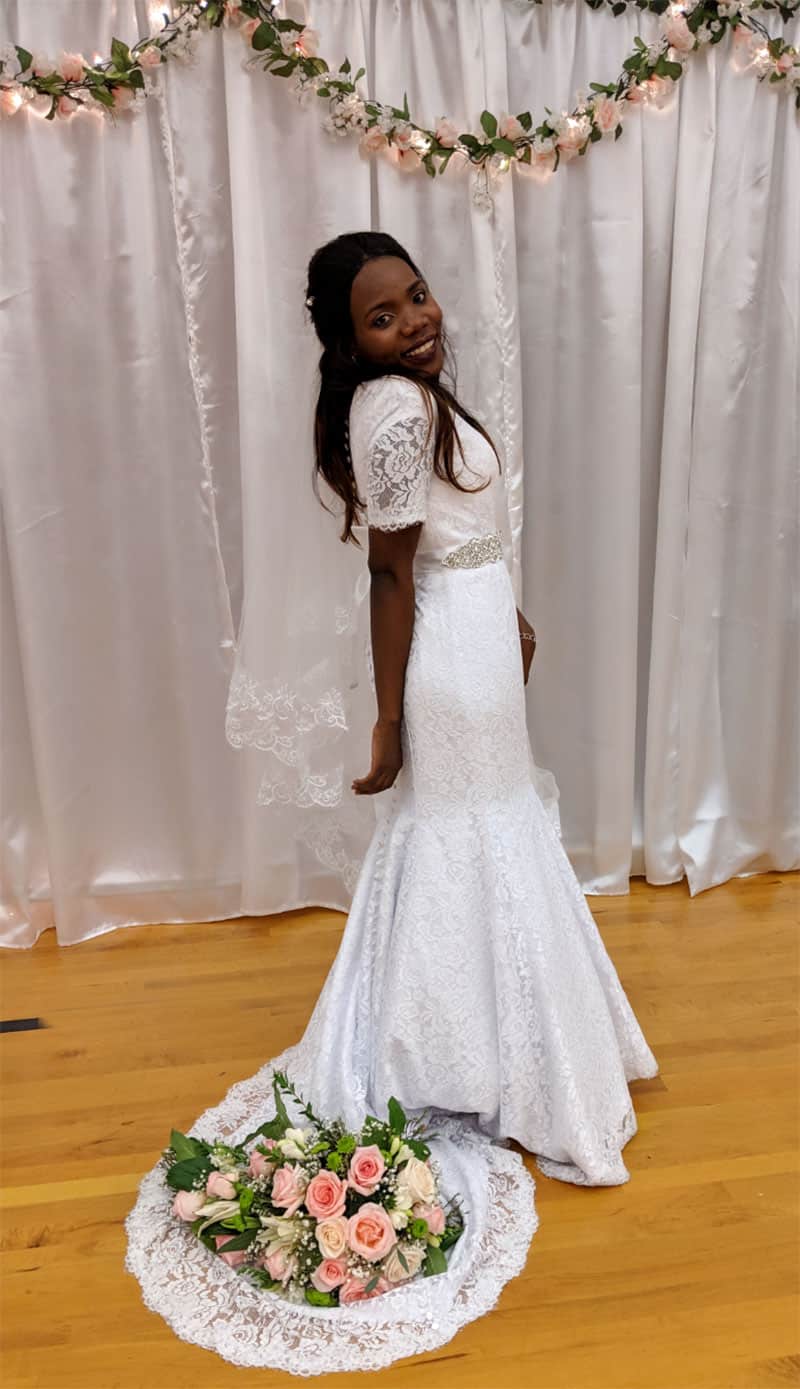 The bouquet
I bought fifty roses from Costco online and bought baby's breath and other greenery from Trader Joe's. My sister and I created this cascading bouquet for Lily. She loved it! We saved the rest of the roses for my friend to use on the cake.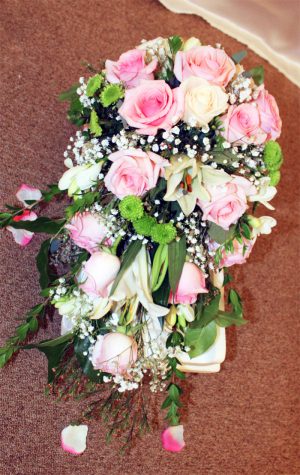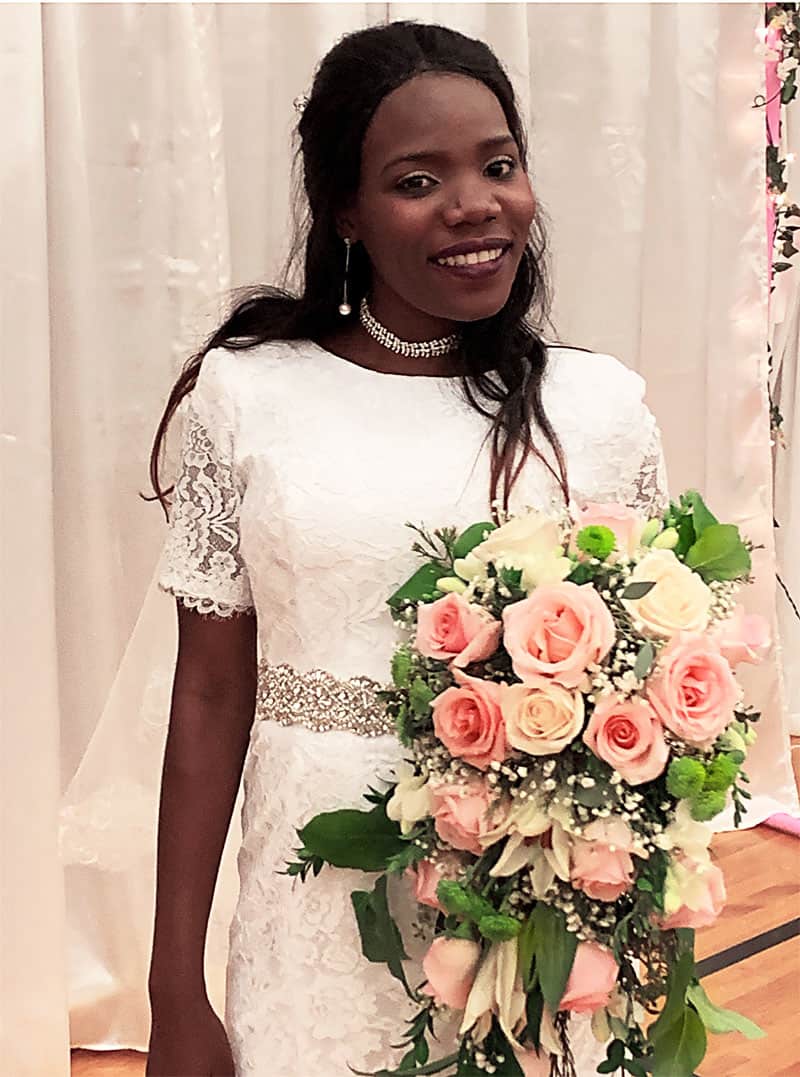 The cake
We hired my very talented friend Sarah Alton to make the cake. And it tasted wonderful!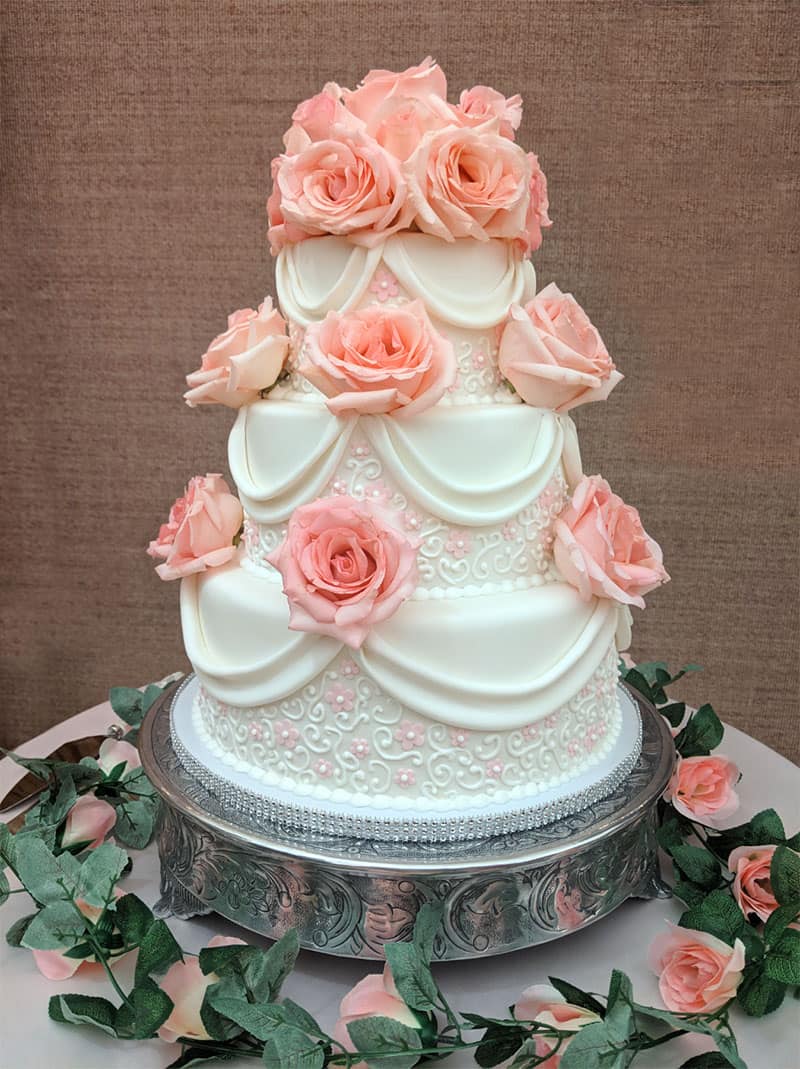 The centerpieces
I bought a bunch of second-hand decorative bird cages and we decorated them with inexpensive flowers and ribbon.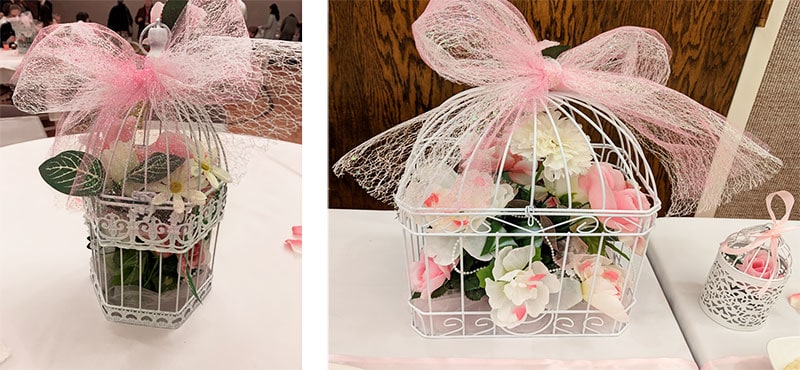 The sign-in table
We had a Costco photo book for people to sign. They didn't have time to do a bridal photo shoot, as she dress arrived the week before the wedding and the veil two days before, but we enlarged a cute photo of them to put by the table.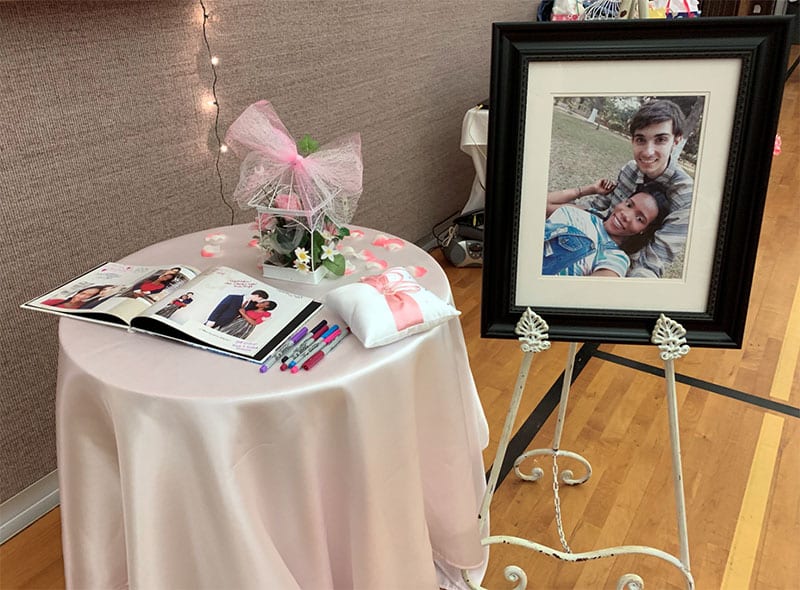 The wedding ceremony
Exchanging the rings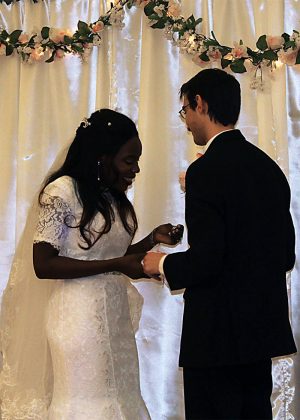 They did a lot of gazing at each other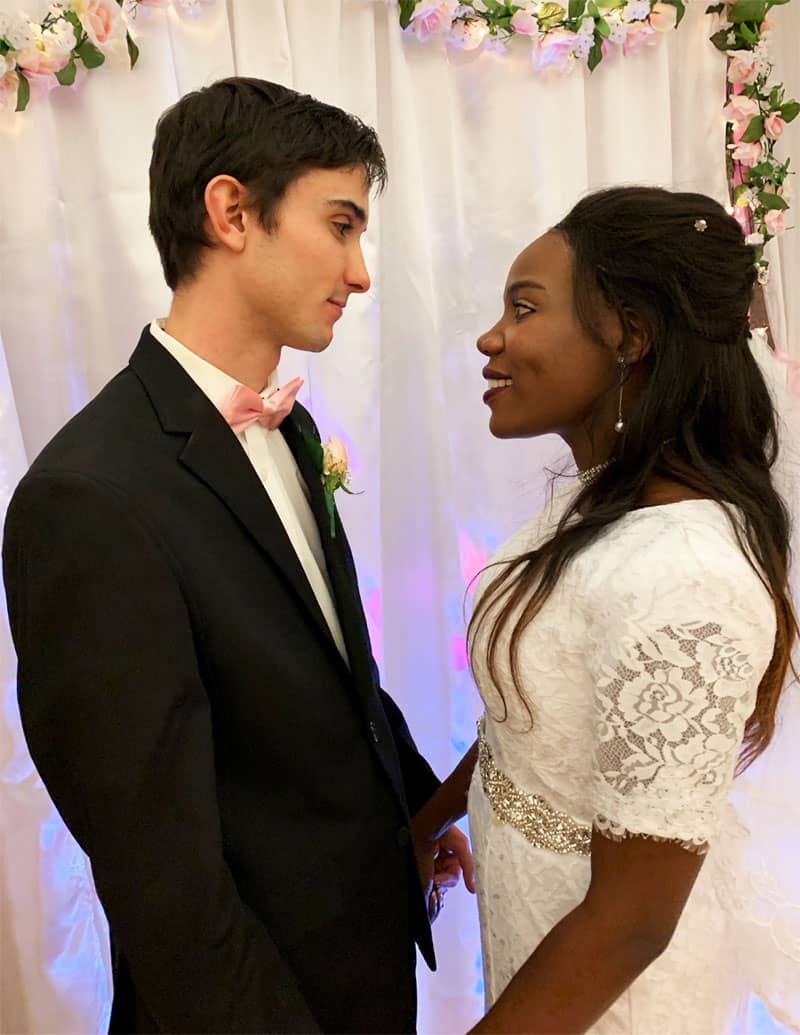 The newlyweds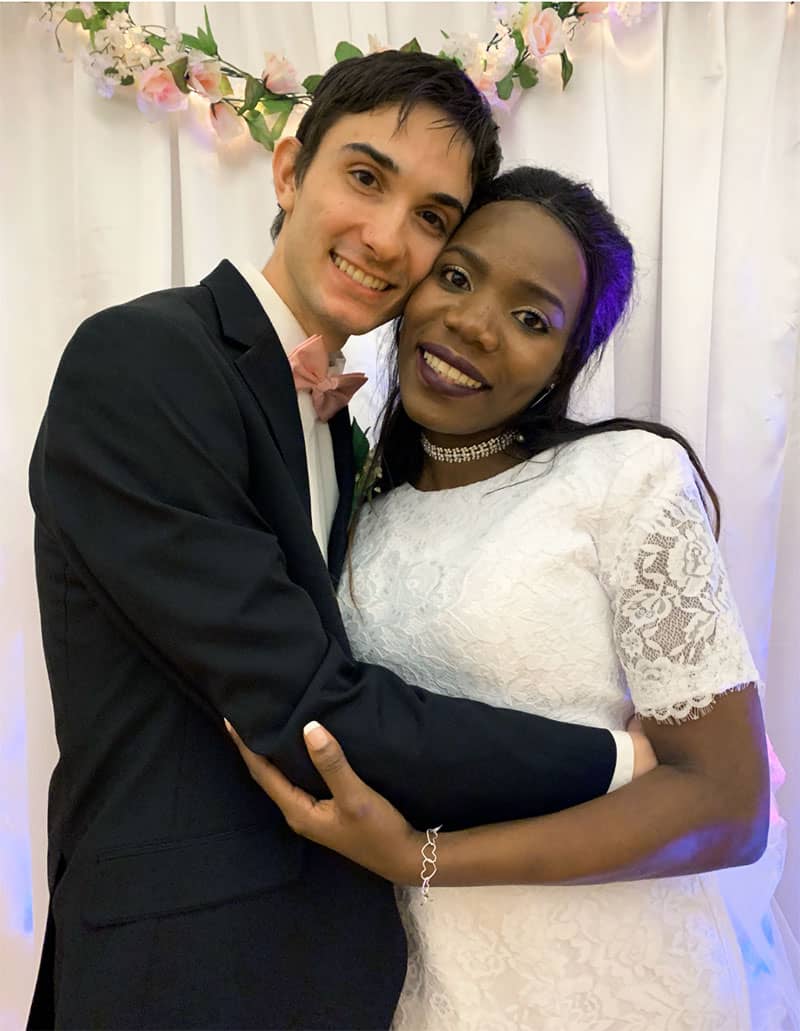 Bridal party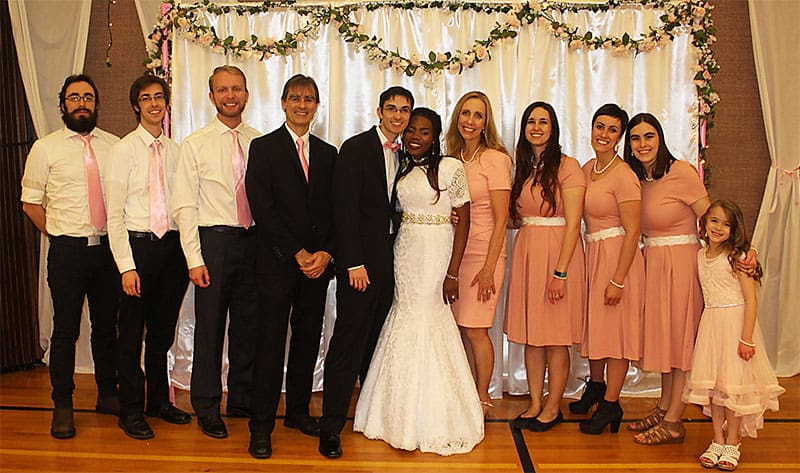 The parents and grandparents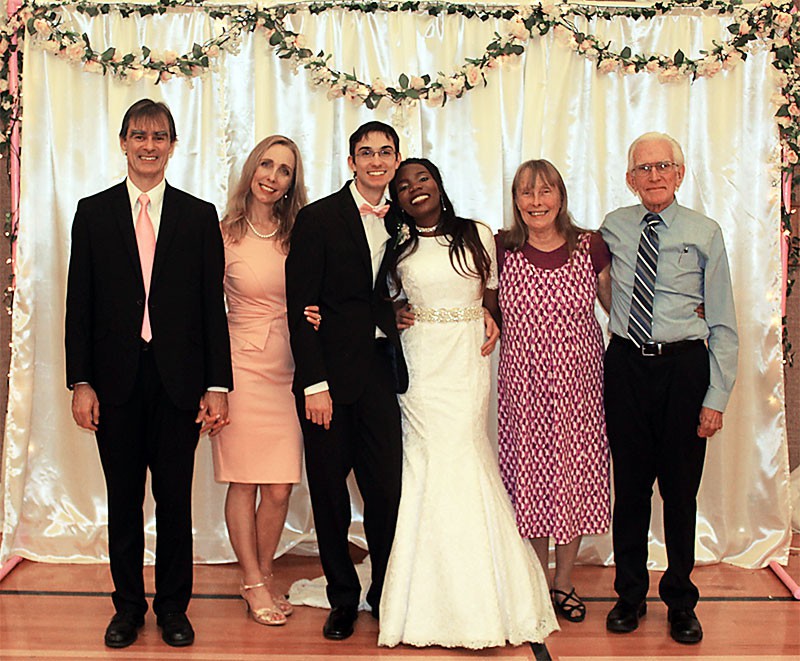 Family
Kaiden's favorite aunt and cousins (Liechtys)
We were excited to have the very great support of my sister and her family.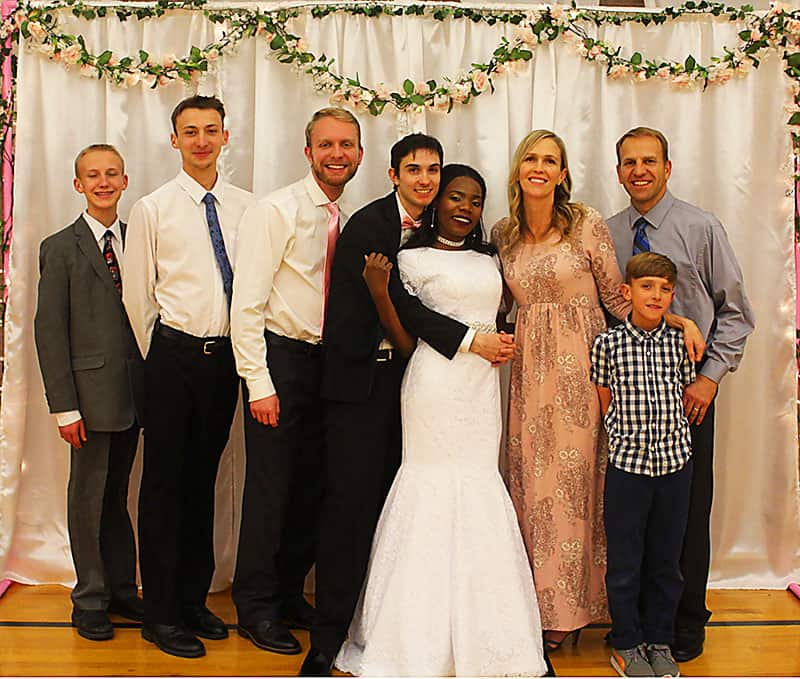 Lily's friends
Two of Lily's friends, who had first come to Utah from Mozambique to study also came to the wedding.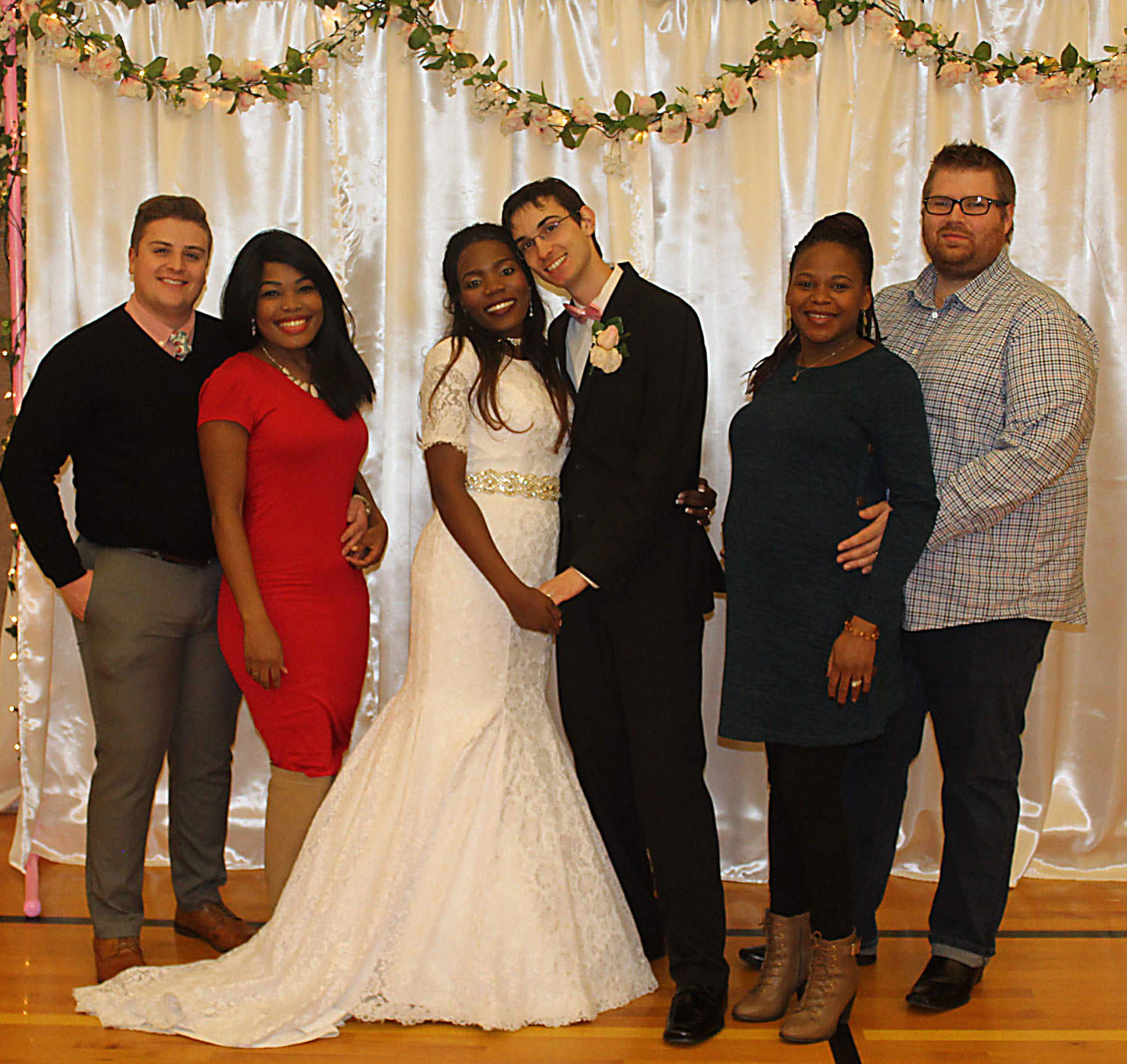 Too much kissing?
Kaiden and Lily were kissing so much, we couldn't help but make fun of them!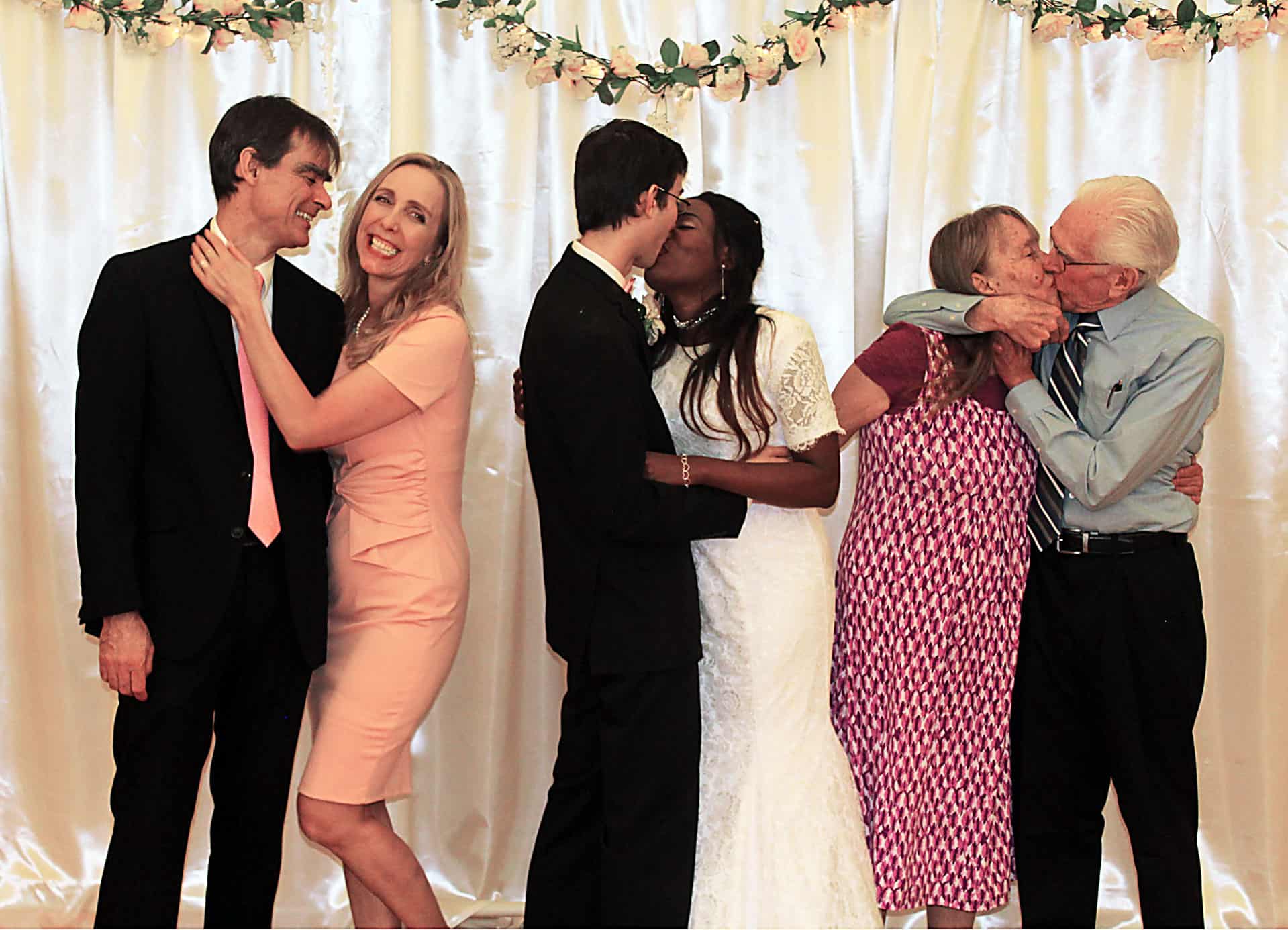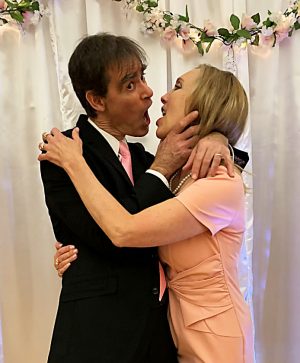 More kissing?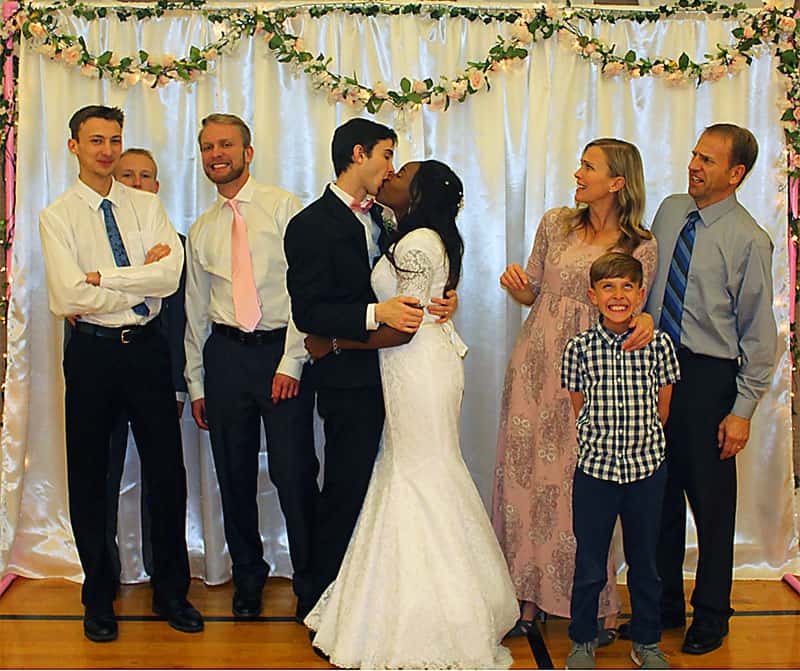 The groom's brothers playing around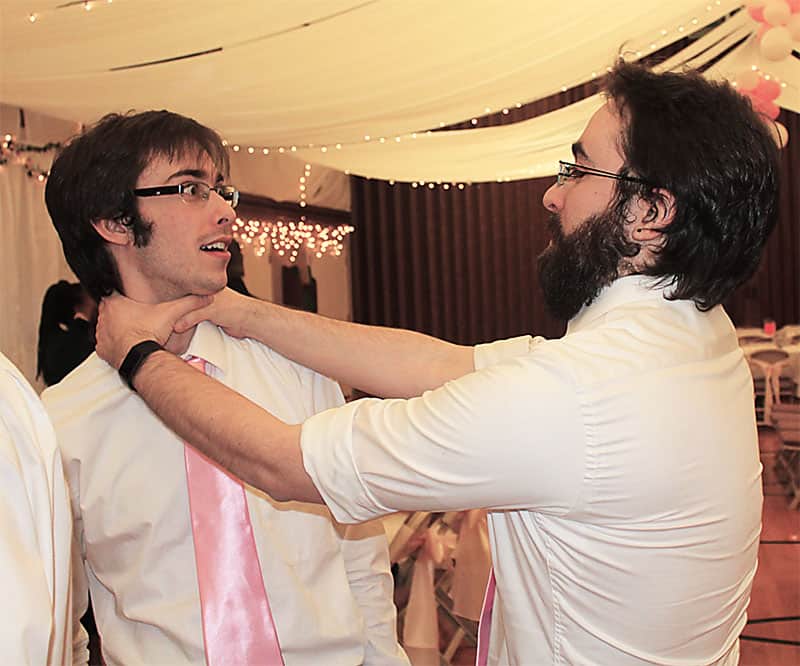 Untying the sashes
My cute granddaughter having fun!
Lisbon (groom's sister, flower girl, and ring bearer)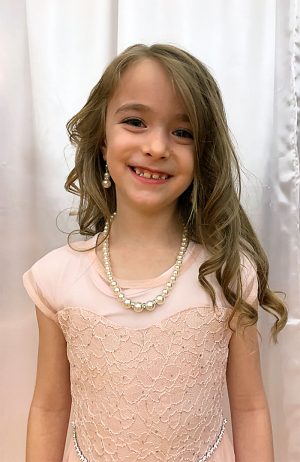 The reception
The food tables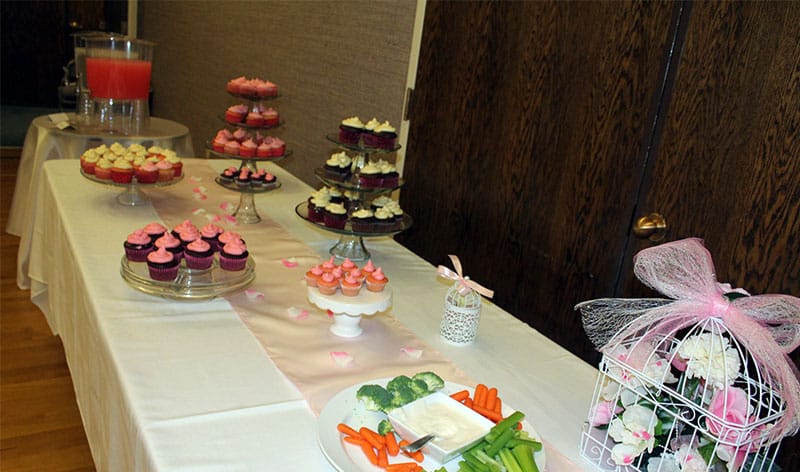 First dance
Cutting the cake
Lily pretends to threaten her new husband with the knife.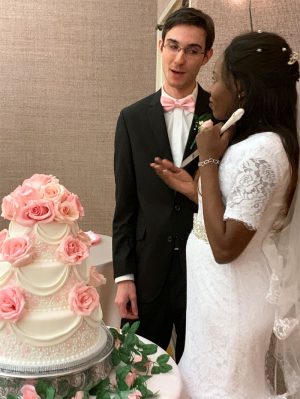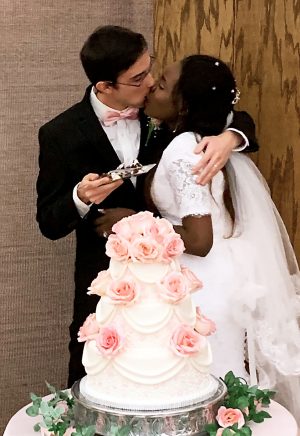 Besides an issue with the cameras not taking great pictures because of the low light, the pink lemonade dispensers being left on by a child and leaking all over the floor, and the blisters on my feet by the end of the day, everything was perfect. We are so excited to welcome Lily into our family.

Copyright 2019 Teyla Rachel Branton
Reuse notice: you are free to print this blog for personal use or non-commercial use with friends, share this post link anywhere, quote a short excerpt with attribution and a link to this site, but you may not use this post in its entirety on your own page. Thank you for caring about copyright.